Ages Ago
Not only do we restore theatres, but we continue to be involved in theatre making. In 2014 David Wilmore directed Ages Ago for the International Gilbert and Sullivan Festival in Harrogate. This acclaimed production was the first professional performance of the opera in 130 years. The relationship between actor, audience and architecture is forever at the forefront of all our work.
By the 1850s, the London stage had fallen into disrepute. Shakespeare's plays were staged, but most of the entertainments consisted of poorly translated French operettas, risque Victorian burlesques and vulgar broad farces.[1]
To bring family-friendly entertainment back to the theatre, Thomas German Reed and his wife Priscilla opened their Gallery of Illustration in 1855 and brought in Gilbert in 1869 as one of their many playwrights. The Gallery of Illustration was a 500-seat theatre with a small stage that only allowed for four or five characters with accompaniment by a piano, harmonium and sometimes a harp.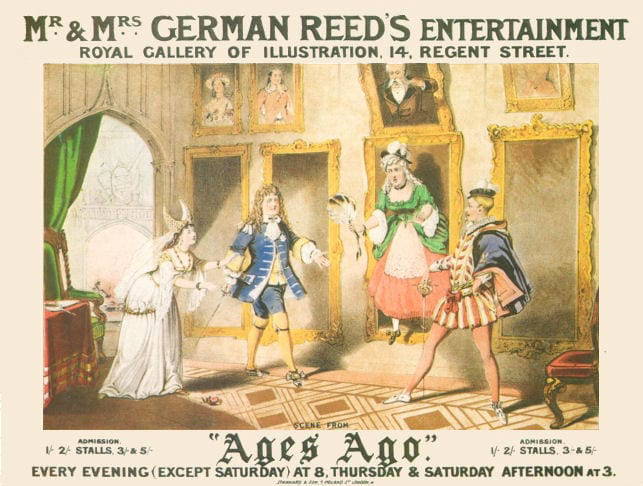 After Gilbert's first offering for the Gallery of Illustration – No Cards, with music by Reed, Gilbert paired with Clay on Ages Ago, the first of a successful series of collaborations between the author and composer that would continue for the next seven years. In the eight months between the productions of No Cards, and Ages Ago, Gilbert's dramatic style had developed. Ages Ago, with its double-layered plot and its complex relationships among the characters, is more sophisticated than No Cards, which was a simple farce. In addition, the lyrics move the plot forward more than in the earlier work.[2]
Ages Ago earned praise from the critics, outran its companion piece, the popular Cox and Box, and was frequently revived over the next decade. It was Gilbert's and the Gallery's greatest success to that date, running for 350 performances from November 1869 to June 1870.[3][4] A review in the Penny Illustrated Paper described the piece as "a very brilliant, sparkling operetta, full of ingenious fun in the plot and dialogue, and exhibiting a good deal of grace and freshness in the music. … The piece went off most successfully, a satisfactory proof that extravaganzas written without vulgarity can be relished by the public. The dialogue is smart as well as polished, and contains several hits on current town topics, not one of which misses fire."[5]
The work was revived at St. George's Hall in 1870 and again in 1874, among others.[4] At the 1874 revival, Mrs. German Reed, Leonora Braham, Alfred Reed, Stanley Betjeman, Corney Grain, and the piece itself all received warm praise from the Era's critic.[6] New York's reopened Broadway Opera House was inaugurated in 1880 with a double bill of Ages Ago and Charity Begins at Home.[7]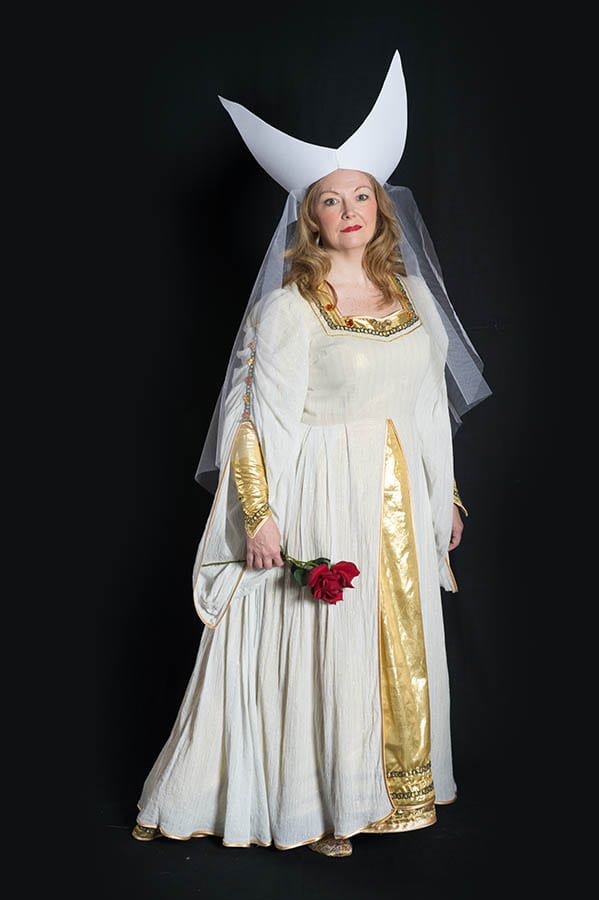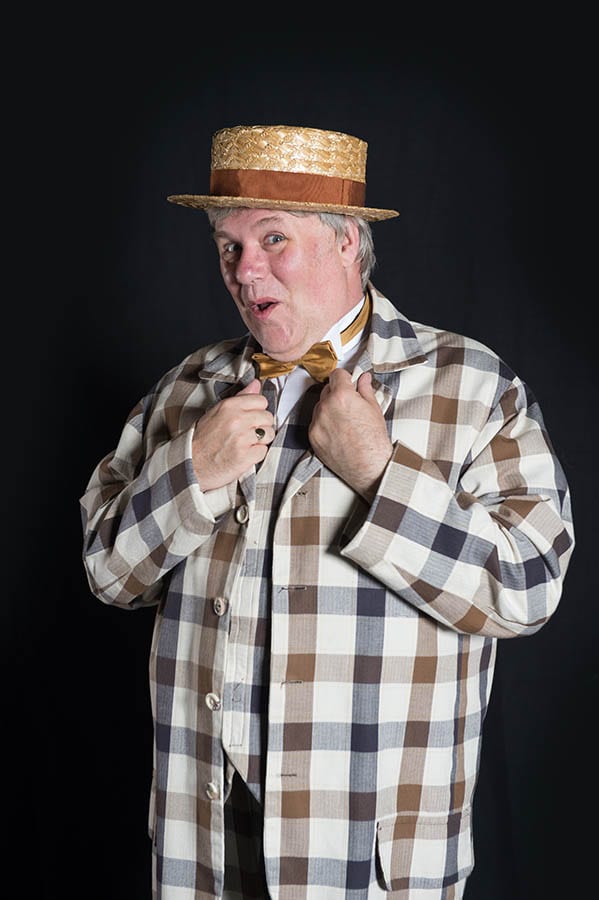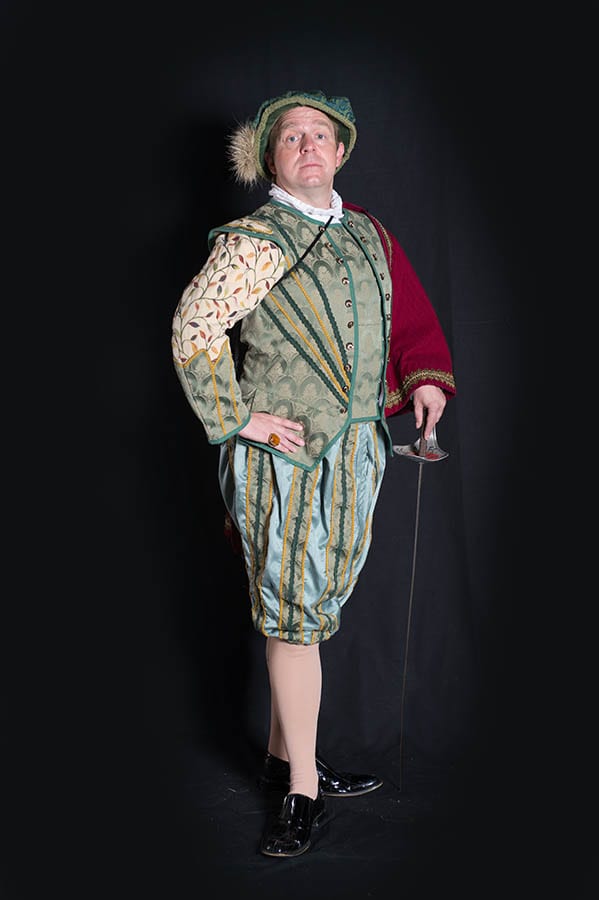 Lost Empires
theatresearch has been involved in a significant number of  important films associated with historic theatres these include; Granada Television ten part drama of J. B. Priestleys 'Lost Empires', which starred Laurence Olivier and Colin Firth. Many of the location sequences were shot at the Tyne Theatre & Opera House, Newcastle Upon Tyne, and certain sections involved the use of the original historic stage machinery, which was restored by theatresearch in 1986.

Topsy-Turvy
Mike Leigh's, Oscar Winning Film 'Topsy-Turvy', which tells the story of the Gilbert and Sullivan operas was another exciting project which theatresearch became involved with. We provided authentic technical information and research to enable the film's designers to create a traditional and atmospheric aura for the film. We conducted ground-breaking research about the way in which the Savoy Theatre was first lit by electricity in 1882 and even located documents in Germany which had never been examined by theatre scholars before.

The Fool
As part of our work we also maintain a significant store of original 19th century theatre artifacts. When in 1987 we were approached by Sands Films to recreate an original suite of historic substage machinery we were able to provide original equipment for this purpose. The result was a film starring Derek Jacobi entitled 'The Fool'.

'Phantom of the Opera' – The Musical
In 1985 theatresearch was approached by Ken Russell to find a historic theatre to shoot a promotional video for a new musical written by Andrew Lloyd Webber, entitled 'The Phantom of the Opera'.  At that time Steve Harley had been cast as the Phantom to sing the title song. When the time came to find a West End Theatre for the production, Her Majesty's Theatre in the Haymarket became available. By a happy twist of fate this theatre still possessed all its original sub-stage machinery as installed by Herbert Beerbohm Tree in 1897. theatresearch was then commissioned to work with the production designer, Maria Björnson, to incorporate the machinery into her designs. We were also commissioned to return the stage back to its original format when the production ended. Thirty years later we are still waiting to carry out that work!
When it came to shooting the film of the musical theatresearch was once again commissioned to work at Pinewood Studios in order to help create an authentic and evocative nineteenth century theatre atmosphere.